Future of Doors - Pocket Doors CPD
Please note that due to Covid-19 we are not booking any CPD's until further notice. However if you have any questions about our products please contact our friendly customer service team on 0333 5770828.
This pocket door CPD falls under the design, construction and technology RIBA core curriculum.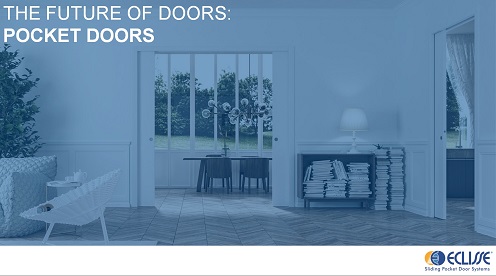 These are the learning aims of the CPD:
Introduction
A brief history
What is a pocket door?
Pocket door variations - style i.e. with or without architrave; type i.e. single, double, telescopic, curved, glass, FD30
Pocket door construction
Why use a pocket door?
Considerations when specifying a pocket door - fire safety, safety, functionality, testing and certification, inclusive design and disability, maintenance and su

s

tainability
Installation considerations
Case studies